Gaining a Work/Life Balance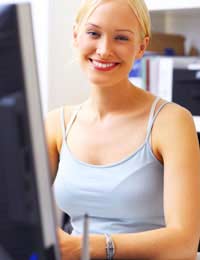 Work/life balance is one of those modern phrases that people refer to all the time. It may be a bit of a buzz word but it is important to achieve so that you can live a healthy, happy life. It may mean different things to you at different times in your life so it is important to know what your priorities are, how big a part you want work to play in your life and how to address the balance. Then take steps towards making those changes so that you be firmly back in control of your life.
What Are Your Priorities?
If you are one of those people who is working hard to climb the career ladder then your balance might swing in the favour of work at the moment. That's OK as long as you make time for yourself as well. If you are a parent, nearing retirement or just don't want work to take over your life then you need to think about your priorities. Is it to take more time off? To have flexible working hours? Or to work less hours? Whatever it is, being clear about what you need is the first step to making it a reality.
Find a Job That Suits Your Needs
The best way to find a new work/life balance is to know what your priorities are and find a job that matches them. If you want a lot of time off when your kids are off school then you may consider being a teacher, while work from home job might suit you if you want flexible hours. It may seem a radical move, but changing careers, or at least employers, can be the easiest way to get what you want.
Talk To Your Boss
If you are clear in your head that you really want to make strides to address your work/life balance then you need to talk to your boss. Some companies will be a lot more accommodating than others so it helps to know what their policies are. Arm yourself with as much information and evidence as you can to prove why your proposal is both possible and productive.
Manage Your Workload
Sometimes any radical moves or re-structuring of your role just aren't possible. However, you can still take steps to address your work/life balance. If you can manage your workload effectively then it means you will be able to leave work on time, not worry about it at home and make the most of your lunch breaks. These small things will make you feel much more as if the balance has shifted and work isn't the main focus of your life.
Unfortunately most of use have to work to make a living but it doesn't need to take over your life. Try choosing a career or employer that matches your needs or if this isn't possible then talk to your boss about being more flexible. You can also take personal steps towards diminishing your work's status in your life by managing your workload effectively and being sure to make the most of all your time off.
You might also like...