What You Need to Know About Sick Pay & Sick Leave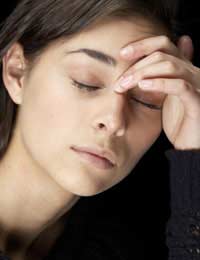 Nobody likes to be ill but if you are then you want to make sure you still get paid what you are entitled to. The government has a statutory sick pay scheme that means everyone is employed on a contract will be paid a set amount when they are ill. Many companies will have a more generous scheme but this depends on the contract you signed when you took the job.
Statutory Sick Pay
If you become ill when you are employed on a contract then you are entitled to statutory sick pay once you have been away from work for 4 days or more. As long as you earn over £102 a week (for tax year 2011-12) then you will be entitled to statutory sick pay of £85.85 a week. This is for a maximum of 28 weeks. It will paid by your employer at the same time as your normal pay would be and will be calculated for every day that you would normally be in work.
What You Need to Do
To claim your statutory sick pay you must tell your employer that you are ill no later than seven days after becoming ill. It is fine to do this by phone or letter and they can't make you go and tell them in person. When you first become sick you don't need to prove it until you have been away from work for seven days. After that, they may reasonably ask you for a sick note from the doctor.
Agency Workers
If you are working through an agency rather then directly for an employer then you may still be able to claim sick pay. To be eligible you need to be on a contract that lasts three months or longer. This doesn't have to be on one single contract but can a number of them combined as long as there has been no longer than eight weeks in between each one. If you are unsure how your agency handles it then talk to them but if you think they are going against an agreement then contact HM revenues and customs.
Contracts
Often, companies will offer there own sick pay plans on top of the basic statutory sick pay. This all depends on the contract you signed when you started employment. A typical plan will come into effect after you have been working for the company for three months. You will then normally receive your regular pay for any sick days up to a certain number of weeks. After that, you will usually be given half-pay for another period of time before the sick leave becomes unpaid.
When you join a new company pay attention to the contract you sign and see what they will give you if you are off sick. Most will be reasonable and allow you full pay for the first few weeks before you may have to take a cut. If they don't offer anything then you are still covered by the government's statutory sick pay. For up to seven days' leave you don't have to prove that you are ill but after that you may be required to get a sick note.
You might also like...
My boss has said wehave too buy Our own gloves too clean our staff toilets is this correct ?
I work in a mental health residential home with 11 residents. We have been told that we do not have a staff toilet as all the communaltoilets in the house are for everyone to use. This means we share with some service users who can mess the facilities and not clean up after themselves putting us at risk of infection etc. Is this allowed?
Question. The facilities management in my workplace has recently put a lock on the disabled toilets and those needing to use them have to go to security for the key. How does this stand in terms of the 1992 act?
Rini
- 26-Apr-16 @ 11:43 PM