Health and Safety at Work: What You Should Know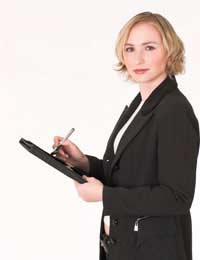 There are health and safety issues that affect every type of work that you may do. More physically demanding jobs or those that use large machinery will be more dependent on good health and safety plans than office jobs though. All employers are required to provide their workers with a safe environment to work in and let them know how they can protect themselves.
What Your Rights Are
Your health and safety rights are covered by law and make sure that you are able to work in an environment that is safe and healthy for you. If you feel that you are in danger in any way at work then you also have the right to leave the area. On top of this the law says that you are allowed at least a 20 minute break for every 6 hour period that you work and must also be given annual holiday leave. In addition, if you are a safety representative then your employer must give you time off to train in the issues.
Areas You Are Responsible For
As well as your employer being responsible for your health and safety, you also need to take some responsibility for yourself at the role you play at work. You must make sure that you are looking after your own health and safety as well as anybody who works for you or with you. You must also be willing to co-operate with any health and safety initiatives that are implemented in your company or reasonably suggested by other members of staff.
What Your Employer Must Do
It wouldn't be possible for you to adequately look after your own health and safety if your employer didn't give you the tools to do so. Your employer must provide you with all the necessary information such as any health and safety risks that you may come across and any changes that are going to affect these. They must also let you know about how to do your job safely and what you should do in case of an emergency.
How to Address Health and Safety Issues
If you feel that there ate health and safety issues at your work that aren't being addressed properly then start by approaching your supervisor or boss. If they don't pay proper attention to the dangers then your next stop should be joining a union who can deal with it for you. Another option would be to contact the health and safety executive who are government body who deal with related issues. If you have lost your job because of anything to do with health and safety then you have the right to an employment tribunal.
You should never feel that you need to overlook health and safety issues to stay in your job as it is a legal requirement for all employers to pay attention to them. You have the right to feel safe at work and to be protected from any dangers. If your rights are not being adequately looked after them contact a union or the HSE who can look into it for you.
You might also like...
Is there a minimum distance allowed between lockers? Is there a minimum number of seats per employees in a locker room? Is there a minimum amount of space/hooks for coats? Or space for shoes/boots for uniformed employees? Thank you
I work with biters and spitters. Is it my employers duty to provude Hep jabs and anti bite sleeves as 'ppe'?
Hardpressed worker
- 22-Oct-17 @ 3:33 PM
We have 10 ladies and 1 toilet so we have been using a toilet next our offices, wenow have been informed from our bosses that no one but office staff our allowed to use these facilities! our they allowed to do this by law???
@Davy - you would have to ask your superior or line manager, as it's not something you would ordinarily do when you are in the workplace, especially in a school.
Jay
- 24-Aug-15 @ 2:14 PM
hi my question Isi work at a school and I'm constantly getting dirty , so 15 minutes before work ends I have a shower which does not interfere with work ,is this ok .
davy
- 21-Aug-15 @ 9:34 PM
Hi I work in an off license, we have no running hot water and our company said there is no legal requirements for us to have so.my issue is we have to use the toilet and not a major problem but we have to repeatedly boil the kettle to do any cleaning,pls could you advise me if this is right...thank you
nikki
- 20-Aug-15 @ 5:02 PM
@Tony - Please see the link 'provision of welfare facilities during construction work',
here
, which should explain what you are entitled to. Regarding bullying you would really have to speak to your highers first in order to get the situation resolved informally. I hope this helps.
WelfareAtWork
- 5-Mar-15 @ 10:59 AM
Hi there,I am writing to ask for advice and help regarding two main issues:We are maintenance technicians in solar farms where we do not have toilets, place to wash our hands, drinking water, place for eat, etc; we have many issues in relevance with that.Another point is bully and harassment:Unjustified criticism aimed at undermining me is being used by one of the managers because he does not like me, therefore he is using and saying lies to my company because he wants me out of the solar plant where actually I am working. we work as a subcontract for the maintenance of solar farms. Please could anybody help me with these issues?My duties are updated always in time; maintenance, office work, also 4% over the profit budget we got last year, hence I am proving I am doing good service / job.What can I do to try to safe my workplace? Thank you very much in advance and I hope to hear from you soon.Kind regardsAntonio
Tony
- 5-Mar-15 @ 12:26 AM