Pregnant In The Workplace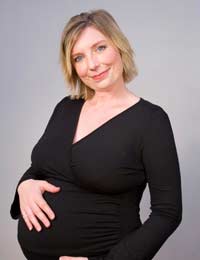 There is a great deal of employment law relating to pregnancy in the workplace to protect both pregnant women and their employers.
It is important to note that the law is on the side of the pregnant woman, although there are some requirements for their own behaviour and conduct.
Rules and Regulations
If you are pregnant or looking to become pregnant and are working and intend to continue working throughout your pregnancy, you will need to be aware of the laws and regulations that support you. Your workplace is likely to be aware of the rules and regulations, especially if they are a large organisation or one which has had pregnant staff previously.
However, changes in maternity law 2013 mean that both you and your employer need to make sure that your understanding of the circumstances surrounding pregnancy in the workplace is up to date.
A good place to find the latest information on the necessary workplace risk assessment and rights for pregnant women in the workplace is the Direct Gov website. This Government department website is able to give up to date information as well as being able to offer links to a range of helpful other organisations.
Pregnancy Accreditation Programme
Tommy's, the baby charity, also offers a great deal of information regarding pregnancy in the workplace and they also provide a highly respected Pregnancy Accreditation Programme to enable employers and employees to work together to create a respectable, safety focused, harmonious environment for pregnant women.
Tommy's recommend a series of workplace health and safety measures to provide a good working environment for pregnant women. They suggest, which is supported by the government pregnancy at work laws, that employers provide the following –
A suitable resting place at work for pregnant women.
Freely given time off for all antenatal classes and appointments – this includes activities such as exercise classes like 'aqua natal'
Individually tailored risk assessments
Advice and support for all line managers, managers and colleagues working with the pregnant woman.
The Employment Law that surrounds pregnancy in the workplace is clear about the potential practical risks and issues faced by women in the workplace. It is quick to point out that employers should bare in mind all women of childbearing age when conducting workplace risk assessments, rather than simply workers they know to be pregnant, stating that this is best practice.
Workplace Health and Safety
Workplace health and safety for pregnant women includes the working conditions that can affect human fertility, such as chemicals and toxins. All potential harmful issues for pregnant workers, such as long hours, stress, exposure to chemicals and exposure to violence or manual handling need to be assessed.
When the assessment is complete, all hazards must be removed. If this is impossible, the pregnant woman may be suspended with full pay while the issues are resolved.
Pregnant women are advised to inform their employer as soon as they are able to when they know that they are pregnant. The employer may request this in writing and also in certificate form from the doctor. The employer and the employee are encouraged to work together to deal with any issues, with a full and open communication.
You might also like...
Hi, I have fit to work note from GP saying I am able to work if water bottle will be next to me. I am suffering hyperemesis gravidarum ( horrible pregnancy sickness all day long). My employer made a decision not to give me water and I have to keep going to canteen. It is quite far away. I don't have time to walk so often as I need due to my job role. Any lawful advise? Please
Jane1
- 12-May-19 @ 11:28 AM
Could you tell me what the Regs are on toilets leading into an eating area, and if there are Regs could you tell me which it is. I have looked on the HSE site but it's no clear, it states that there should be 2 doors between toilet and food preparation area.
Rusk
- 16-Feb-18 @ 12:29 PM
I am a cleaner with a company in an office block and have to clean toilets which are not ventilated and have two heavy doors to go through to do this.I asked why there is no ventilation although there are ducts in the ceiling they have never worked I was told!..I also asked other cleaners in the block and ALL the toilets have no ventilation. I am obviously using cleaning products within this area and the spray has nowhere to dissipate to it also gets extremely hot.There are no windows in any of the toilets. Please could you tell me where I stand if I refuse to clean them until ventilation is provided?
airblock
- 17-Jun-16 @ 1:43 PM
Is it reasonable not to have immediate access to toilet facilities? My Employer the MoD expect security guards to not have any access to toilets for two or more hours when coming on duty.. They also state that it is reasonable to wait, even those with a medical condition or disability and to walk up to half a mile to the nearest toilet.
Jimmy
- 25-Jun-15 @ 12:05 AM
@lefty - under the Working Time Directive which applies to most adult workers, you are entitled to one rest break of 20 minutes if you are employed for more than six hours a day. The break must be given to you during your shift and not at the beginning or end of it. Adult workers are also entitled to an 11 hour rest period between each shift (although there are certain circumstance where this does not apply). If you are unhappy with the way you are being treated you can ring the apprenticeship helpline via the link
here
for additional advice. I hope this helps.
WelfareAtWork
- 23-Feb-15 @ 2:31 PM
a19 year old apprentice carer is expected to train another new starter and is pregnant working long ours and breaks are very limited she also is expected to work alone with clients and she only gets the apprentice wage.
lefty
- 21-Feb-15 @ 1:57 AM
I have to wear a uniform for work, so my employer has to provide changing and drying facilities. Is it reasonable to expect female employees to get changed in a toilet cubicle ? I am told by our Health and Safety Officer that he believes that it is Ok to have the toilet within the Changing space ? There are 3 female employees where I work, and only one toilet/changing cubicle, containing our lockers and a chair and 3 coathooks. If one of my colleagues is getting changed, I can have to wait 10 minutes or more to use the toilet, or access my locker to get my handbag, or whatever.
Holly
- 2-Aug-14 @ 3:16 PM