Life After 65: A Case Study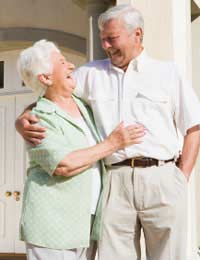 Retirement is the reward of a long, dedicated career, and many people count the days until they can clock off for the last time. For others, the prospect of retirement can feel daunting, bringing with it a profound shift in routine and lifestyle.
However you feel, the key to enjoying retirement is to be prepared. John, a retired engineer explains how he felt about having more time on his hands.
Slowing Down
As a contractor, at the age of sixty-three, John hadn't made the decision to retire officially, but finding contracts harder and harder to come by meant he fell into retirement accidentally.
"It was a big deal for me to accept that I might never work again, and I found it hard to stop looking. I wasn't mentally prepared to stop, and worried that I wasn't ready to begin a life of gardening and escorted holidays." John's experience is typical, and can make the adjustment period harder and longer. "I ended up planning my retirement after the fact, and I'm still making it up as I go along!"
Do your Maths
Something that all retirees must do, ideally prior to stopping work, is to ensure that adequate finance is in place to support their change in lifestyle. "For me it was important practically and emotionally to feel I could continue to support myself and my wife. We discussed our options with a financial advisor and arranged our assets so that they provided maximum return to supplement my pension" says John.
Time to Think
In order to ease the change from full time employment to full time enjoyment, it's a good idea to have some plans for the first few weeks of your retirement, as John explains.
"Although you know you've done your bit, it's natural to feel shell shocked when you stop work. Having interests and hobbies will really help, as will building a social network of similarly minded friends. My interest in tinkering with computers meant I was able to help others to troubleshoot technical problems, and I'm often the first port of call when friends and neighbours need my help." Plan some days out as a couple, plan a holiday – life starts now, so begin enjoying it straight away.
Support Yourself
One of the biggest challenges for a retired person is tackling the identity shift associated with such a huge change of lifestyle. "For years I was defined by what I did for a living, I was a successful engineer, and when I retired I felt I lost a sense of who I was." John explains how retirees must look inwardly for motivation, congratulation and support.
"When you retire, there's no-one to tell you what to do, no direction or structure. It can be hard to find that within yourself, and there's a real risk that your self confidence could suffer if you don't." John found that talking these issues through with his wife helped enormously, finding her support invaluable. "Remember that emotionally, retirement is a long process of adjustment, it doesn't happen immediately."
Retirement can be a wonderful time packed with new experiences and excitement. Being prepared, both practically and mentally will help you to make the most of the years to come.
You might also like...