Should My Employer Increase My Holiday Entitlement?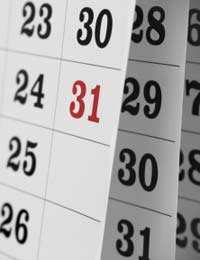 Q.
I have worked for a company for 9 years and in that time I have had 20 days holiday per year plus all the bank holidays paid. I pointed out to my employer that there had been an increase in holiday entitlement in October 07 and there would be another in April 09. I was told that there would be no increase as our bank holidays were now included to cover the 28 days. Can they do this - we have not had anything in writing.
(L.H, 8 June 2009)

A.
The short answer to your question is yes; your employer is acting in accordance with the laws surrounding holiday entitlement.
A little background will help to shed some light on your employer's actions here. As you rightly state, the Working Time (Amendment) Regulations 2007 dictated that the minimum annual leave allowance must be increased as of 1st April 2009 from 4.8 weeks to 5.6 weeks. This equates to 28 days for the average five day week worker. If you work part-time the increase applies to you too, but on a pro rata basis.
Even following the new April 2009 Regulations, employers can choose whether or not to include bank holidays in their employees' annual leave entitlement, and rather than grant these as additional paid time off, yours has clearly decided to go ahead and roll them into your allowance.
This means that in addition to your previous 20 days of paid time off, you now also receive eight bank holidays as part of your entitlement. This raises your allowance to the minimum 28 days and ensures that your employer meets government standards. As such you and your fellow employees are not really affected by the new April 2009 Regulations.
The same applies to the employees of all organisations that already granted a 20 day holiday allowance prior to October 2007, and therefore many (like yours) chose not to communicate the change in legislation to staff. It may not seem just, but you can be sure that your employer is treating you fairly.
Having said that, though your employer is acting within the rules, it might have avoided ambiguity and negative feeling by communicating the changes in legislation to you in a positive way.
Changes to legislation that involve our rights as employees can seem confusing and it's natural to feel guarded and cautious that those rights are being in some way sneakily impinged. By reassuring employees that they receive paid holiday in accordance with the new guidelines, your employer could have helped you and your colleagues to better understand what the changes mean to you. It may be a good idea to bring this up with your employee representative so that they can help to prevent any confusion from spreading.
You might also like...
Hello! I am working in small family company for 2 years. I have contract with them 30 hour per week and it says that they will pay 3 day holidays per week (15 days per year), so my work starts 18:00 till 4:00 am. 10 hours per night. Usually I am working 4 to 5 night per week,some of my colleague 6 nights, because every week our shift is changing. Company do not pay overtime. I have question, if we work more hours then in contract, do the company have rights to pay just 3 days holidays per week, if some colleagues work double hours per week then contract say?