How Can I Get the Money I Have Earned?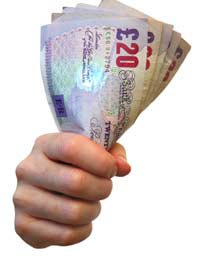 Q.I am 21 years old, and I have recently been working for a taxi firm. I have worked 14 hours and was promised a wage today. However I have not signed any contracts of employment and have not been told my hourly wage but I have been told that I will be getting paid. I have yet to be paid and believe that the employer is now avoiding me. I went in last week and the week before that both unsuccessful. He asked me to come in and see him today and he hid in the offices. Do I have any rights?
(LS, 9 September 2008)

A.
If you have been working for any type of company, then as soon as you accepted their job offer verbally you will have entered into a contract of employment. The only difference here is that you will not have a written statement of the particulars of your work which sets out your terms of employment. Nevertheless, even with just a verbal agreement, you and your employer do still have obligations to each other.
If there is a dispute about any aspect of your employment, including money which you feel is owed to you, the first thing you should do is try to speak to your employer about it first and see if you can resolve the matter. Firstly, you need to establish what the problem is. There could well be a valid reason why you haven't been paid. For example, perhaps the company have had a temporary problem with the payroll procedure. So, it's important that you try to establish if anyone else in the company has been affected. If they've been paid on time, then speak to your employer as soon as possible.
However, if your employer disagrees with you, denies owing you any money at all, or if you can't get hold of your employer, you might be able to take your case to an Employment Tribunal. The issue then is to obtain support from other employees who would be prepared to vouch for you and to support your claim that you did, indeed, spend time working for the company in question. If you're unable to get someone to agree to this, it then boils down to being a case of your word against your employer's. In that event, unless you try to appeal to the better nature of your employer or agree to some kind of compromise, it's unlikely your case would hold up at a tribunal.
Many people do actually work legitimately without a contract of employment for a number of reasons. However, should you ever find yourself in a position of working without a written contract for the same employer for over 2 months, you can, by law, ask them to provide you with an employment contract or, at least a written statement of the main terms of your employment.You can obtain free and impartial advice about payment problems and all issues associated with employment rights from your local Citizens' Advice Bureau or the Advisory, Conciliation and Arbitration Service (ACAS).
You might also like...
I worked in a office for 11 years, Have been retired little over two years, Boss told us he didnt need tom pay us overtime. If we didn't like it we could punch out and go home! Is this illegal?
Jan
- 10-Apr-19 @ 1:30 PM
I work in care and last month I work over 78 hours overtime and I was not paid it this month I really need the money how can I get it sooner
kevs
- 1-Aug-12 @ 6:22 AM