Pregnant: Should Allowances be Made at Work?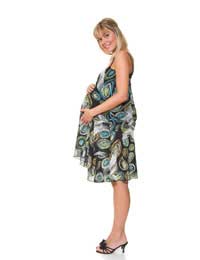 Q. My friend is 5 months pregnant and works as a barmaid. Her employer has told her that she is not allowed to sit on a stool behind the bar. He saw her sitting down via his numerous CCTV cameras installed in the pub.
She gets very tired now and then and sitting down whilst the pub is quiet eliviates her tiredness. Her boss still expects her to carry up crates of bottles and boxes of crisps etc from a very steep and narrow cellar.
Can she insist on sitting down every now and then?
(C.L, 14 May 2009)

A.
While the majority of women are lucky enough to work a happy, healthy pregnancy with a supportive employer, sadly it doesn't sound like your friend's manager is about to win any awards for empathy and understanding. Fortunately the law acts firmly in favour of pregnant women in cases like this and your friend's employer might be surprised to know that his actions contravene health and safety regulations. By expecting her to carry heavy or awkward loads he is putting the health of both mum-to-be and baby at risk and she should take action right away.
Employers are obliged to conduct regular risk assessments if they employ women of child-bearing age, subsequently eliminating any potential hazards. In this case another member of staff could be tasked with fetching and carrying (perhaps the manager himself - if he can tear himself away from his CCTV cameras). Alternatively, if due to the nature of the job there remains a health and safety issue, an employer must find an alternative role for his pregnant employee. If no suitable alternative is available, your friend's manager should suspend her with full pay.
The Department for Business Enterprise and Regulatory Reform has published a leaflet called 'Pregnancy at Work' which offers guidance for both employer and employee and sets out what's expected from both parties. It would be a great idea for your friend to talk her manager through this leaflet, perhaps positioning the discussion as a chance for both sides to ask and answer any questions. Further advice is available both over the phone and online from the Health and Safety Executive (HSE). If ever your friend feels she and her unborn baby are being put in a position of danger she should see her GP at once. A note from her doctor might be all it takes to 'remind' her employer of his responsibilities.
During pregnancy nothing is more important than the health of a mum-to-be and her bump. Situations like these are physically and mentally stressful, so the more you can do to avoid difficulties at the outset, the better. Taking advantage of the information available to expectant parents and employers can help to set expectations and make this a really special time.
You might also like...
I am six months pregnant and only work 6 hours a day my employer has told me im no longer entitled to a brake at work is this right
donna
- 5-Jun-12 @ 11:39 AM
My daughter unfortunatly had her baby at 23 weeks last year and he died ,she is a personal assistant for a disabled lady who is very unsympathetic, happilly my daughter is expecting again and found out while on annual leave, she has informed her boss, who apparently was going to reduce my daughters hours while she was on leave, can she still do this as my daughter since she has been informed
carole rayner
- 8-Mar-12 @ 9:49 PM
How long do you get for your break when pregnant ?
Hayley
- 7-Jul-11 @ 1:51 PM