Claiming Tax Credits and Working Benefits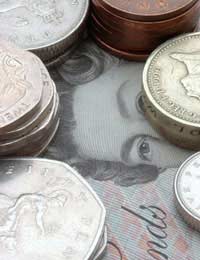 There are a number of different benefits you can claim even if you are working. These are designed to help people who are on low incomes or can only work a certain amount of hours because they have children or someone else to care for. It is always worth looking into what you may be able to claim as it is essentially free money and it makes no sense not to get what you can. The major benefit for people who are working is the working tax credit and can help boost your income.
What Are Working Tax Credits?
Working tax credits have been set up to help people who are either employed or self employed but are on a low income. There are number of different criteria that you can qualify under and will receive a regular boost to your earnings. You are likely to qualify if you are over 16, work more than 16 hours a week and have a child to care for or if you are over 25 and work at least 3 hours a week but still earn only a certain amount. You can also claim working tax credit if you are over 50, work over 16 hours a week and have come off benefits and gone into work in the last three months.
How Can I Get Tax Credits?
The first step to claiming your tax credits is to work out if you are eligible. There are a number of websites that you can go to and type in your circumstances and they will tell you what you could be eligible for. Start with www.taxcredits.inlandrevenue.gov.uk. Or visit your local job centre or tax office who will both be able to help you work out whether you qualify. Your earnings will be calculated from what you received in the previous tax year.
How Much Will I Get?
There are a number of different factors that contribute to how much working tax credit you will be able to claim. There is a basic element that is available to everyone is eligible and then on top of that, it depends on your circumstances. The basic element is worth £1800 a year but you may also be able to get up to £240 a week for your childcare costs as well as other elements.
What Else Can I Claim?
There are other benefits that you may also be eligible for. When you return to work you may be able to get council tax benefit and housing benefit to help you get going, You are also able to get these if you are working less that 16 hours a week. Most families are also able to claim child tax credits even if both parents work and make a substantial income.
Tax credits have been put in place to help people that are on low incomes and make it easier for them to afford to live. There are a number of different criteria so you need to find out if you are eligible. On top of this there are other benefits you can claim if you work very little or have just gone back to employment. Families can also claim child tax credits to help boost their income.
You might also like...
I am a single parent.i started a small business with help from the job centre.part of my business plan was to go labour for builders if i could not get enougth work been a vanman.garderner.whitch i managed for two years .my van was a rental van.i found my self unable to pay for the van therefore had to return it.there is no way i will go back to job centre to sign on.i managed to get work with a local builder that lasted 9 months on minimun wage.wen i had to renew tax credits claim the builder.who had become a good friend and helped guide me in my business said i could not declare working for him.this ment i could not satisfy my claim for working tax.means i was refused the claim.i now get child tax.child benifit. £82.00 per week for me and my daughter wat if anything can i do
@BB - if your employer says you must, you must. Basically, all your employer is saying you can't start your break until the official time.
Izzy
- 12-Jan-18 @ 3:36 PM
my employer says we must clock out at breaks only after we have clocked out can we then start food and drink preparation.is this legal
Hi I work in a building there are two of us we have been told now that when we go of we have to cover each with out any pay the building we work in has a separate door to go in witch I also work its a library different alarm system but when I am of there my work colleague has to cover there as well for no pay this lady is 62 years of age we complained and they said that's what the union have said we have to cover each or we could loose our jobs would this be true because this a very big building to clean for two let alone one hope this is not right
Tracey
- 18-Aug-16 @ 2:49 PM
@ I'm not quite sure what you are asking, but here is a link: Taking a Break at Work,
here
which should help. Depending upon your job your employer may 'opt out', however if this happens your employer has to offer you compensatory rest breaks, see gov.uk link
here
. I hope this answers your question.
WelfareAtWork
- 2-Mar-15 @ 3:02 PM
My employer has circulated a letter saying I'm not entitled to a break in the middle of a 6 hour shift.Do they have to adjust the shift times by 20 mins to facilitate that break or can they just not give you a break because its a 6 hour shift?
wickywoowah
- 27-Feb-15 @ 2:21 PM