Managing Workplace Stress By Working Smarter, Not Harder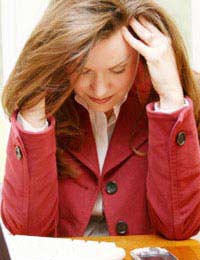 The possibility of working smarter not harder can seem far out of reach when the work is piling up on your desk. However, if you spend your whole day working reactively instead of proactively then your will work will continue to manage you rather than the other way round. People who have their workloads under control and achieve a lot, know the rules of working smartly and always stick to them.
Prepare The Day Before
If you come in to the office in the morning and spend your time rushing around getting ready for a meeting then you will be stressed and less able to focus. If, however, you have got everything ready the night before and can spend the time reading your notes and staying calm, then you will do much better. Like the scouts say, be prepared. Anticipate what is going to happen tomorrow or next week and be ready for it so you are in control of the situation rather than it being in control of you.
The Importance of The Ability To Multi-Task
Getting up once to get some paper, again to find a pencil and a third time to get a pencil a sharpener is not a good use of your time. If you can make everything you do help you with something else as well then you will work more effectively. Think ahead about what you need to get done and plan how you are going to do it. Consider how you can combine tasks to make the most of your time and energy.
Learn To Delegate
The most effective managers are those who can delegate efficiently. Delegating isn't about getting out of it doing it yourself but about making the best use of your resources. To work smartly, everyone needs to be working to the best of their ability and doing what they do best. By giving simple tasks to more junior members, it frees up your time to work on more important tasks. People that insist on doing everything themselves just to prove they can, are not doing anyone any favours.
Finding a Balance Between Work, Rest & Play
One of the goals of working smarter, not harder is to claw back some of your work/life balance. It is a two way street though and having a better work/life balance will also help you to work smarter. By making sure you get enough rest and enjoy the time that you have off, you will be more focused on your work and able to perform better. Not taking any time away from the desk will mean that you can't take a well rounded view of what needs to be done.
Working smarter, not harder should be the aim of all workers. Not only does it help you, it helps your colleagues and bosses and the company as a whole. Make the most of your time and resources so that the job gets done well but with the least amount of outlay. Look after yourself outside of work so that you can be more focused and don't be afraid to delegate to free you up for more important tasks.
You might also like...