The Rules on Workplace Health and Safety Training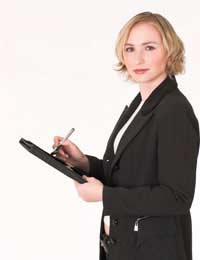 Every year, hundreds of people are killed at work. In addition, thousands of people suffer disabling injuries as a result of workplace accidents. Health and safety has come a long way since the first recorded workplace accidents, during the industrial revolution of the 1800s. However, people are still killed and injured at work. Why should this be the case?
There are many different health and safety regulations that employers have to comply with. The Government is responsible for implementing European Directives and is responsible for enforcing these statutory acts and regulations. Employers have to comply with the law by carrying out risk assessments and ensuring equipment is properly maintained. Employers have a legal responsibility to ensure the working environment is safe and healthy and they have to put in place procedures and safe systems of work so that people know how to do a job safely.
But even with all of the above in place, accidents will still occur. One of the reasons for this is that people make mistakes. People forget things, they sometimes don't understand things and they very often become complacent. This is why training is essential.
The law says that employees must receive 'adequate information, instruction and training' so that they can understand the hazards and risks involved in the jobs they are asked to perform.
Different Types of Training
There are basically three different types of training that an employee should be given: induction training; ongoing training; competence-based training.
Induction Training
Whenever a new person starts work, they should be provided with induction training. This type of training is mainly to ensure that the new start is fully aware of their working environment, what to do in the event of emergencies and how to report accidents. The following should be covered during induction training:
Introduction to the safety management systemAccident reportingHouse rules e.g. personal protective equipmentWhat to do in the event of a fireHow to raise the alarm in the event of an emergencyFirst aid arrangementsSecurity arrangementsHow to set up computers and monitorsSafety representatives
On-going Training
Health and safety training should not stop at the induction. Every employee should be provided with on-going training to help them understand the safety implications of the jobs they are being asked to carry out. For example, if personal protective equipment is a necessary part of the job, employees should be give training in the use, care and maintenance of such equipment.
Plant and machinery can be dangerous if used by untrained personnel. Employers should provide on-going training to anyone who is asked to use such equipment as part of their employment.
Each employee should have a training matrix, which details the courses that they need to undertake. The complexity of the training matrix will depend on the type of work that is being done. For example, an office worker may have only three or four courses that they have to take. On the other hand, a construction worker, who routinely works at height and with a variety of different items of equipment, may need a complex training matrix that covers all of these subjects.
Competence-based Training
Every company needs competent people. Competence is often defined as, 'skill and knowledge to be able to perform a task'. Competence training can be broken into two components: core competencies; and non-core competencies.
Core competencies are those things that a person must be able to do as part of their job. For example, an electrician must be competent in all aspects of wiring installations. In terms of health and safety, core competencies for an electrician would be things such as: understanding the hazards and effects of electric shock, knowing how to deal with electric-shock type injuries, knowing how to carry out risk assessments before working on electrical equipment.
Non-core competencies are those that are not completely necessary, but may help to improve safety. Taking the electrician as an example, a non-core competency may include training in safety inspections, auditing, leadership and management skills and training in new legislation.
The combination of the three different types of health and safety training will help to keep employees safe and healthy at work, thereby preventing unnecessary pain and suffering and helping to improve the efficiency and reputation of the company.
You might also like...