How to Manage Office Politics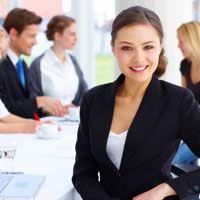 During most careers it's inevitable that sooner or later you'll run into some degree of office politics. Accepting that office politics are part and parcel of human nature will help you to keep any troubles in context, but if you've found yourself stuck in the middle, read on and find out how to cope.
Be Yourself
Though you can't influence the way colleagues might act, you have complete control over your own behaviour, so make sure it reflects you at your best. Some people play a character at work, some even play several, but if you are genuine, civil and kind to others, you'll soon create the right impression and a positive reputation. Yes, it's important to be assertive and confident, but as the old saying goes, manners cost nothing.
The Long View
Often we look back on what once seemed like an insurmountable situation or problem and wonder what we worried about. Remember that you're just doing a job – whatever disputes happen at work are not a matter of life or death, and it's certainly not worth getting terribly stressed in these sticky situations. If you find yourself caught up in office politics, take time to think things through calmly and plan your next actions. The chances are that this time next week it will be old news.
Personality Clash
Inevitably personalities will clash in the work place as people jostle for authority and recognition. A good tip when this happens is to concentrate on the problem and try to forget the different personalities involved. Taking the emotion out of a situation helps you to see the facts more clearly and identify a solution. Sometimes it's hard to move forward with people arguing their case all around you, so make it your mission to defuse and calm everyone involved.
Move On
Much of the trouble with office politics stems from the past experiences colleagues have had with each other, and their inability to let issues go. Bearing a grudge isn't going to get you anywhere and it's important to look beyond any previous problems with a particular colleague. You'd expect the same treatment from them, so be magnanimous and encourage others to take the same approach. This is business, after all, and your goal should be to work together for the sake of success.
Wagging Tongues
Office gossip can be so damaging, and even seemingly harmless chit-chat can easily hurt feelings and reputations. Everyone needs to have fun at work and let off steam occasionally, but it's best to nip idle chatter in the bud before it goes too far. Imagine how you'd feel if rumours began to circulate about you, and take the moral high ground.
Speak Out
Office politics are almost impossible to navigate if you're not party to the reasons behind any disquiet. Often issues will be caused by conversations or actions that take place above your level in the organisation, leaving you to deal with the fall-out. If you don't understand why certain decisions are being made, ask. This way you're establishing yourself as someone with an assertive approach, and you can also help to stop speculation in its tracks.
No-one enjoys working with office politics, especially when you find it hard to do your job as a result of someone else's battles. By retaining the respect of others you'll be well-placed to avoid being pulled in, but if the worst happens, these tips will help you keep your head above water.
You might also like...