Accessing Training and Development at Work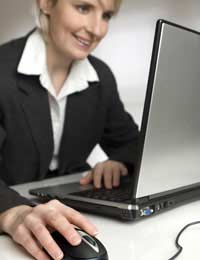 One of the main reasons that people give for why they leave a job is because they didn't receive any training or development. To progress in your job, you need training and development so that you can grow your skill set and become more effective and confident in your job. If your company does not proactively offer you any then you need to talk to your manager about implementing some to suit your needs.
Knowing Your Rights to Training
Your employer has to provide you with a certain amount of training and development under health and safety regulations. They need to make sure that you are trained in any areas that contribute to you being able to work safely. If you feel that they have not done this adequately then you need to say something and can take them to an employment tribunal if they refuse to provide it.
Working Out What You Need
In an ideal world, your employer would provide you with all the relevant training that would help you in your job. However, in reality they are probably very busy and have a lot to think about so may overlook your needs in this area. Do your own research into what is available and work out what would help you the most. Be specific about what skills you are lacking and how they could be addressed.
Asking For Training
If you are going to ask your manager for some training then you need to have done your research and be able to present a good argument. Don't be worried that your manager will think that you can't do your job if you ask for training. They are more likely to think that you are proactive and want to progress.
Present your boss with the specific skills that you want to improve on and why. Then offer them some different courses that you have researched that you think will meet your needs. Pick a good time to ask – when your boss isn't busy and when the company isn't struggling financially.
Personal Development
As well as focusing on the training that you could get from your employer you should also be thinking about your personal development within the workplace. This may be finding a mentor that can guide you or asking to spend time in different departments to widen your understanding of the company.
Many companies run secondment schemes where you can work in different areas or even different locations or countries. This helps broaden your horizons, build new skills and learn to work well with a wide range of people.
Accessing training and development at work is an important part of growing, both professionally and personally. Know exactly what it is that you want to learn and do your research so you know where you could get it. Pick a good time to talk to your boss about the subject and make sure you have good reasons why they should allow you to do it. Also consider gaining experience in different departments and taking part in a secondment.
You might also like...