About Our Site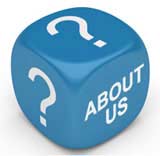 WelfareAtWork was formed to offer a unique reference point on how to be healthy and stress free in the workplace.
Do you want to change career?Are you looking for promotion at work?Are you suffering from stress at work?Do you have a safety-related issue in your working environment?
All of the above topics, and many more, are discussed on this website. Written by our team of specialists, we have provided you with a wide range of articles about welfare at work. Whether you are looking for promotion, or you may be concerned about a safety issue, this site will help inform you about your options.
Thousands of people each year take time off because of stress at work. Often, people have no one to turn to for help. There are many things that can be done to help reduce the stress levels that you may be experiencing. We provide simple, yet very effective, tips to help you reduce workplace stress and to help you recognise stress in others.
Our team have given impartial advice on your rights at work, with tips on how to keep healthy, cope with colleague relationships and manage stress.
Should work be a burden? Should Monday's always be hated? Of course not! Through our interesting and informative articles, we will help you to 'beat those Monday blues' and help you to create a happy workplace.

Related Articles in the 'Site Information' Category...