Dealing with Sex Discrimination at Work as a Female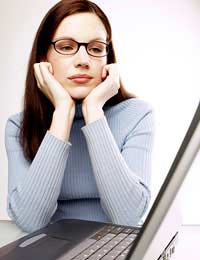 In the age of equal opportunities, women should not face any kind of sex discrimination in the workplace. Unfortunately it still happens and people think that they can get away with it. Sex discrimination, whether direct or indirect, is legal and must not be tolerated, If you feel that you are being discriminated against then you have every right to make a stand and take your employers to a tribunal.
Direct Discrimination
If you are treated differently because you are a woman then this is sex discrimination. Whether it is men in the same role being paid more than you or being overlooked for promotion because of your gender. If you are discriminated against because your employer believes you will become pregnant or chooses a single person instead then this also counts as sex discrimination. Also, if gender is used in job adverts – such as waitress or fireman – then this also counts as direct discrimination.
Indirect Discrimination
Some incidents of sex discrimination are not bluntly direct but still have the same effect. These cases also need to be addressed. It may be that a minimum height limit is set, which rules out most female workers or that they are unwilling to offer flexible working to help with childcare difficulties. Just because it is more covert doesn't make it any more acceptable and can still be counted against them as sex discrimination.
Allowable Gender Bias
There are some situations where it is acceptable to advertise a job for a particular gender and it is not counted as sex discrimination. This is called 'positive action' and is for situations when it really is necessary that a particular role goes to someone of a certain sex. Such situation include:
Adverts for actors or actresses
Some roles within single sex schools
Specific jobs in the welfare services
Harassment
On many occasions, there won't be a specific act that stands out as sex discrimination but an ongoing harassment. It may be sexist jokes being told to make you feel uncomfortable, comments about the way you dress or the banding together of an 'old boys' club'. This type of sex discrimination can be just as disturbing and it no more acceptable. Don't feel that you are being too sensitive or 'acting like a girl'. You have the right to feel comfortable and free of harassment in your place of work.
Making a Claim
If you feel that you have been a victim of sex discrimination then you need to speak out. Start by talking to your employer about the problem. They should have an equal opportunities policy and be willing to help you. There be a representative within the company or a union that can advise you too. If this doesn't work than gather together evidence of your claim and consider taking your company to an employment tribunal.
Sex discrimination has always been around and even with equal opportunity laws, it still creeps into workplaces. It isn't acceptable and you don't have to put up with it. Whether the discrimination is direct, indirect or in the form of harassment, talk to your boss and if they won't help then consider and employment tribunal.
You might also like...
@ND - it's a bit of a tricky one and admittedly a bit odd that a man should prefer to use the ladies. As HSE guildelines go separate rooms containing conveniences should be provided for men and women except where and so far as each convenience is in a separate room the door of which is capable of being secured from inside. If you are concerned you can contact the HSE to see whether it breaches the guidelines via the link
here
.
WelfareAtWork
- 9-Jan-15 @ 3:09 PM
Situation: Only lady working on Construction Site full-time. Very good standard Welfare facilities, clean & warm canteen and seperate Ladies & Gents toilet & washroom facilities. Issue: Site Manager persistently uses the Ladies toilet and is the only one to do so. He keeps the Ladies Toilet Door key in a cabinet in his office, for myself & any female visitors that may wish to use the toilet on site. When I first arrived on site four months ago I asked him the question "Will you continue to you use the Ladies Toilet" Ans: Yes, I am the Site Manager. Discuss? My opinion: Disrespectful. Uncomfortable.