Building a New Routine Working from Home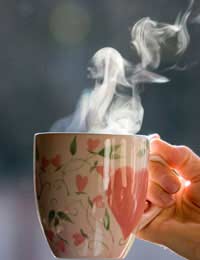 Many home workers agree that their recipe for success is keeping as closely as they can to a daily routine. Although flexibility is the major plus point of working from home, it still helps to tailor your own schedule so that you remain disciplined and motivated, even during very busy or very slow periods. Our guide to building a routine assumes you work for yourself, but many of these tips will apply just as readily to remote workers, too.
Suiting yourself
When it comes to work we all know there are certain times of the day when we are better able to knuckle down than others. You might find you're more creative first thing in the morning, or perhaps you're one of those people whose productivity peaks during the evening. Home working affords you the luxury of personal flexibility, so build your routine accordingly. Sure, there will be times when you simply must get a particular piece of work done, but day to day you'll begin to see when you're best suited to challenging tasks or rather more mindless jobs.
Shake it up
For any home worker the threat of cabin fever is never far away. Sometimes it can feel like the walls start to close in, stifling motivation and creative thinking. When you notice yourself starting to feel like this it's good to get out, so build at least one alternative workplace into your schedule. Coffee shops, libraries and even a patch of grass on a sunny day will make a great change of scene, and you'll be surprised how refreshed you'll feel. Knowing that there's a place that calms you and inspires you to work is often all it takes to fend off cabin fever, so have a couple of options up your sleeve for when the going gets tough.
In the family way
Building your routine around family commitments from the outset will help you to establish a work pattern that suits the whole household. Making everyone aware of your timetable will also help to prevent interruptions while you're busy. Knowing what's around the corner and when you'll next be heading back into your home office also helps to avoid panics about balancing work with family life, so try to stick to a regular timetable and review this at weekends so you can build in any events due in the week ahead.
Work/life balance
As any home worker will tell you it's important to make time for yourself, so build in time to do whatever it is you find relaxing. Meeting a friend for coffee, going for a run or de-stressing at the gym are just some of the ways you can recharge those batteries and stay on top form mentally and physically. Many people find a morning fitness session really sets them up for the day ahead, so experiment and find out what suits you and your lifestyle.
Working from home is an excellent lifestyle benefit but like most things it can take time to find out how it can best work for you. Don't worry if it takes you a while to find your stride, and in the meantime, use these tips to help keep you on the right track.
You might also like...