Rules for Toilets and Washing Facilities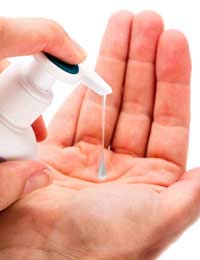 Workers have a right to "welfare facilities". These include toilets and washbasins. Businesses with one or more staff must have these basic items.
Provisos
There are circumstances when businesses may not have to offer toilets and washing facilities to staff. For example, issues such as physical difficulties, cost, trouble and time may prevent the installation of toilets.
But employers should not regard these provisos as potential excuses. They should make every reasonable effort to have toilets and washbasins on hand, even during a period of short-term work.
The Law
The Workplace (Health, Safety and Welfare) Regulations 1992 cover the supply of toilets and washing facilities for staff. The Health and Safety Executive (HSE) has a code of practice based on the law that explains the full requirements.
Adequate Facilities
The law states that toilets and washing facilities must be adequate. Because the word "adequate" is open to interpretation, the HSE clarifies what it means:
Employers should arrange for separate facilities for men and women. If this isn't possible, toilets and washing facilities must have locks. These ensure privacy and security.
The facilities must be clean and easy to maintain. Walls and floors should be waterproof.
Toilets and washing facilities should have both cold and hot running water. They should have soap or a similar cleaning product. And a hot air dryer or paper towels should be available.
Washing basins must be a reasonable size. People should be able to wash hands and forearms in them.
The toilets should have toilet paper. In the female toilets, there should be a disposal point for sanitary dressings.
The facilities must have ventilation and light.
Showers
The term "adequate facilities" also applies to showers. An employer should install a shower if people are engaged in dirty work.
Number of Facilities
The law says that workers should not have to queue for long periods to use toilets and washing facilities. To clarify this point, the HSE quotes minimum toilet numbers per employees.
For women only or for mixed use, there should be 1 toilet and washbasin for 1-5 employees. The number of toilets and washbasins then rises according to the total staff. For example, 25-50 staff should have 3 toilets and 3 washbasins between them. And 76-100 employees should have 5 toilets and 5 washbasins.
For men only, there should be 1 toilet and 1 urinal for 1-15 employees. This rises to 2 toilets and 1 urinal for 16-30 staff, and 4 toilets and 4 urinals for 91-100 staff.
Disabled
Disabled workers require toilets and washing facilities that meet their needs. Large cubicles with supports and low hand basins are essential. Under the law, an employer must provide suitable facilities for disabled staff.
Temporary Sites
Some work sites are temporary. This applies particularly to the building industry.
An employer must provide running water and flushing toilets if it's reasonable to do so. An employer should not assume workers could use nearby public toilets.
If there's no running water or plumbing, an employer should consider using chemical toilets. In these circumstances, washing facilities can be water containers.
Drinking Water
Drinking water is a separate issue to the provision of toilets and washing facilities. An employer should give workers access to drinking water from a public source. Failing this, all workers must have access to a bottled water dispenser and cups.
There should always be enough water. Availability must take account of working temperatures and the type of work.
Employers don't have to put up a sign for drinking water. But if workers are likely to use the water in washing facilities for drinking, an employer should mark it "not for drinking" and "drinking water" as appropriate.
Other Facilities
The law regarding the provision of toilets also covers other welfare facilities. Employers must arrange a seating area, for example, where workers can eat and drink during breaks. The area should be clean and have washing facilities to ensure hygiene. Workers should also be able to heat water and food.
Changing rooms are necessary for work that involves specialist clothing. The changing facilities should be private, have hook or pegs for hanging clothes, and have access to storage and washing. There should also be seats.
Needless to say, men and women should have separate changing facilities.
Nursing Mothers and Pregnant WomenIf possible, an employer should offer a private room for nursing mothers. Pregnant women should have access to a room in which they can rest as necessary.
You might also like...
If all the water is out at the work place how long has the company got to fix before it sends it staff home.
Jes
- 29-Jul-19 @ 11:18 AM
Hi, I have been informed by building staff that they want to shut the water supply off for the full day on a Saturday. This is a busy day for us as we have 60 or so customers coming to take exams and will be on site for 30mins to one hour,and will have 5 staff members in for 8 hours. There will be no water for drinking etc and obviously toilets will be out of bounds. Should the building management be providing us with anything, can they do this or can I insist it be done after hours (it is cleaning tanks) Thanks
Lesley
- 19-Jul-19 @ 2:25 PM
My factory has had no Hot water for over 8 years, what can be done about this?
Slayer
- 11-Jul-19 @ 10:50 PM
I work in a shop and for two weeks we've been without water and toilet facilities. What can we do?
Lola
- 14-Jun-19 @ 5:30 PM
Hello. I work as a driver for a transport/logistics company. Management have recently placed a pin lock on both the toilet and kitchen facilities in the upstairs office area, and are refusing to let drivers use these facilities. I have to use these offices as part of my working day. Are they allowed to do this? There are other toilet facilities further down the yard, which we are told we have to use, but those are in a pretty poor state of repair and rarely clean.
Unhappy
- 7-Jun-19 @ 8:05 AM
Can you tell me, what is deemed reasonable/ unreasonable time and distance for toilets to away from a working person on a building site.
Dave
- 29-May-19 @ 8:55 AM
Try my place.Office 3 employees, 1 toilet, no hot water, sanitary bin, soap or towels. We get loo roll though.
Peealot
- 21-May-19 @ 5:28 PM
The ladies toilets in the building my employers recently relocated to has just had clear glass fitted into the windows of the ladies toilets. The gents has frosted glass. The windows are almost ceiling height but anyone with a mind to could get high enough to look through those clear windows and the female employees feel extremely uncomfortable about using those toilets. Surely this can't be legal?
Mick
- 7-May-19 @ 10:56 AM
In shopping centres is there a maximum distance toilet facilities should be from food establishments for disabled customers with mobility issues?
Is it a legal requirement for a disabled toilet to have a lock?
Cl
- 29-Mar-19 @ 11:07 AM
Is it legal to lock a disabled toilet and have to ask for the key for every toilet trip?
How many time should the toilets be clean a week if you work in a factorywith 30 or more workers there
Kala
- 25-Mar-19 @ 6:21 AM
Hello there, I am interested to know what is the regulation in terms of toilet hooks/pegs, particularly what is the minimum/maximum weight hooks/pegs are meant to hold? And what happenes if a hook which wasn't securely attached drops the contents on the floor, effectively damaging them.
Justyna
- 22-Mar-19 @ 3:32 PM
I work for a social housing company. We have a main office for admin staff and managers. the trades have a depot which only has one toilet which doesn't get cleaned and is very unhygienic. 55/1 ratio the company defends this by saying we can use head office when required. This is on the other side of town 20-30 minute drive. We have no canteen at the depot and are expected to use our vans. again they say the office is available but this is not convenient as the parking is inadequate. After complaining we have been given a list of toilets in our community facilities and are told to ring the voids manager for a working toilet. The voids are not cleanno hot water and no toilet paper. We have no drying room at the depot. Is this allowed? And if not how do I complain as work will not resolve it. Acas, HSE ?
Mr Fixit
- 2-Mar-19 @ 9:43 AM
In my workplace all the toilets have been out of order for 4 days there are only 20 working on average there are approx 3000 employees is this acceptable
In my work place ( restaurant)there are separate toilets 2 for female 1 for males and 1 for disabled. Some of my male co-workers are using the females toilet for there needs.is that legal;
Katie
- 31-Jan-19 @ 12:51 AM
Been told to.wash my cups in toilet sink, they have locked main doors to the canteen. Were there is running taps and it is clean because it is for staff only. And there is no running water in apprentice staff room and is also cold and smells and dirty, there is only a fridge, and kettle and seating,.
Sickofit
- 11-Dec-18 @ 9:21 AM
I work on a car compound in the only woman working there but do get woman drivers coming to collect cars there are 14 men and 2 toilets I have to share there are no bins or lady sanitary products available there is a woman's toilet but all the meus it to and it's not nice with pee all over the floor can no have my toilet back and lock it
Lou
- 10-Dec-18 @ 9:10 PM
The reception desk I work at has been moved from an office into the cold foyer. There is less room but the desk is now next to the toilet door. Which does not open fully now as the desk is in the way so a person in a wheelchair would not be able to get in (it is a disabled toilet). Also people use the toilet next to my desk, the smell is offensive and I think it is extremely unhygenic. Is there a minimum distance that you need to be away from the toilet?
At my place of work they have currently disposed of the disposable roll to dry your hands and face after using the toilets and put a hand dryer in but this does not solve drying your face after possible chemicals have been on your face example fibre glass resign dust. They have provided 30 employees with a single towel this to me is a risk of contaminants and could cause serious problems. Am I correct in saying so
I work in a unit that is half office and half garage. We have fans in the individual offices to blow heat. The kettle and microwave are in the garage which has no heat and is freezing. The toilet is also in the garage and has no heat. When using the toilet it is also freezing. I have complained. Is there anything I can do?
as of nov1 men are expected to bring own mugsto work and wash them in the gents toilets/no hot water is this legal
Porky
- 16-Oct-18 @ 3:24 PM
is it legal to wash mugs /cutlery in gents toilets only 1 small wash handbasin provided/no hot water
Porky
- 16-Oct-18 @ 3:22 PM
my employer is introducing rules fromnov 1 stating that plastic cups will nolonger be provided for tea/ coffe etc all employees to bring own mug and men are required to wash mugs in gents toilets small hand basin installed. Is this legal
Porky
- 16-Oct-18 @ 3:20 PM
I am working in a petrol station that sells freshly cooked food. I am expected to cook the frozen food and clean the toilets with no protective clothing at all. I was also shown how to clean the toilets by the bosses wife and use the same cloth to wipe inside the toilet bowls and then use on the sinks too. I'm sure this is not right. The cleaning fluid is some made up solution with no details on it at all. I'm pretty sure under cosh the cleaning fluid should be described and cleared for use. Anyone help ?
Teresaxx
- 14-Oct-18 @ 6:34 PM
I have been transferred to a store in a shopping centre with no washing or toilet facilities. I have been told the shopping centre toilets can been used instead. At times these are being cleaning and I don't have access. I have ulcerative colitis and I need to have a toilet available at an emergency. I have now had to resign from my job as a result.
Jgm
- 13-Sep-18 @ 11:25 AM
Toilets out of order at work expect us to use port a loo that is one across probably 100 people on site is this acceptable
Dolly
- 11-Sep-18 @ 12:14 PM
I work for a small business, there's 6-8 males and one female (me) We have two toilets (1 male, 1 female) I had a period of two weeks off, during that time a new female colleague started. Upon my return to work I noticed that the ladies toilet had been left in a grotty state (clearly by the new empolyee, as I hadn't been there for two weeks) I am not employed as a cleaner for the company, and it doesn't say in my job description I have to clean toilets, so I refused to clean her mess. About a month after this, the boss has stuck a notice on the door of the ladies toilet (there isn't one on the men's door, I checked) that says 'LADIES. Please leave these facilities as you wish to find them!' I am fuming, because there was never a concern with the cleanliness of the toilets when I was the only female employee. And sticking a note to the door for all to see is disrespectful. Do I have a leg to stand on, if I bring this up as a grievance to the manager?
Robyn
- 10-Sep-18 @ 1:23 PM
At a work place should you the same toilet brush in the mens and womens toilet my boss says its ok but i thought it would b cross cintamination is this right r wrong
i work in the nhs we had a toilet which we used out of hours , it is not being clean regularly ,someone has been leaving it in a mess . we have been told we cant use it now its only for office staff , there is a toilet in a workshop no ventilation we have been told to use that , I don't think it is right for office staff to have use of the toilet
andy66
- 5-Sep-18 @ 6:46 AM