Rules for Toilets and Washing Facilities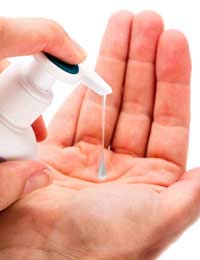 Workers have a right to "welfare facilities". These include toilets and washbasins. Businesses with one or more staff must have these basic items.
Provisos
There are circumstances when businesses may not have to offer toilets and washing facilities to staff. For example, issues such as physical difficulties, cost, trouble and time may prevent the installation of toilets.
But employers should not regard these provisos as potential excuses. They should make every reasonable effort to have toilets and washbasins on hand, even during a period of short-term work.
The Law
The Workplace (Health, Safety and Welfare) Regulations 1992 cover the supply of toilets and washing facilities for staff. The Health and Safety Executive (HSE) has a code of practice based on the law that explains the full requirements.
Adequate Facilities
The law states that toilets and washing facilities must be adequate. Because the word "adequate" is open to interpretation, the HSE clarifies what it means:
Employers should arrange for separate facilities for men and women. If this isn't possible, toilets and washing facilities must have locks. These ensure privacy and security.
The facilities must be clean and easy to maintain. Walls and floors should be waterproof.
Toilets and washing facilities should have both cold and hot running water. They should have soap or a similar cleaning product. And a hot air dryer or paper towels should be available.
Washing basins must be a reasonable size. People should be able to wash hands and forearms in them.
The toilets should have toilet paper. In the female toilets, there should be a disposal point for sanitary dressings.
The facilities must have ventilation and light.
Showers
The term "adequate facilities" also applies to showers. An employer should install a shower if people are engaged in dirty work.
Number of Facilities
The law says that workers should not have to queue for long periods to use toilets and washing facilities. To clarify this point, the HSE quotes minimum toilet numbers per employees.
For women only or for mixed use, there should be 1 toilet and washbasin for 1-5 employees. The number of toilets and washbasins then rises according to the total staff. For example, 25-50 staff should have 3 toilets and 3 washbasins between them. And 76-100 employees should have 5 toilets and 5 washbasins.
For men only, there should be 1 toilet and 1 urinal for 1-15 employees. This rises to 2 toilets and 1 urinal for 16-30 staff, and 4 toilets and 4 urinals for 91-100 staff.
Disabled
Disabled workers require toilets and washing facilities that meet their needs. Large cubicles with supports and low hand basins are essential. Under the law, an employer must provide suitable facilities for disabled staff.
Temporary Sites
Some work sites are temporary. This applies particularly to the building industry.
An employer must provide running water and flushing toilets if it's reasonable to do so. An employer should not assume workers could use nearby public toilets.
If there's no running water or plumbing, an employer should consider using chemical toilets. In these circumstances, washing facilities can be water containers.
Drinking Water
Drinking water is a separate issue to the provision of toilets and washing facilities. An employer should give workers access to drinking water from a public source. Failing this, all workers must have access to a bottled water dispenser and cups.
There should always be enough water. Availability must take account of working temperatures and the type of work.
Employers don't have to put up a sign for drinking water. But if workers are likely to use the water in washing facilities for drinking, an employer should mark it "not for drinking" and "drinking water" as appropriate.
Other Facilities
The law regarding the provision of toilets also covers other welfare facilities. Employers must arrange a seating area, for example, where workers can eat and drink during breaks. The area should be clean and have washing facilities to ensure hygiene. Workers should also be able to heat water and food.
Changing rooms are necessary for work that involves specialist clothing. The changing facilities should be private, have hook or pegs for hanging clothes, and have access to storage and washing. There should also be seats.
Needless to say, men and women should have separate changing facilities.
Nursing Mothers and Pregnant WomenIf possible, an employer should offer a private room for nursing mothers. Pregnant women should have access to a room in which they can rest as necessary.
You might also like...
Can I ask about main toilet door, have they can be with little glass to see who is behind?
Pit
- 12-Dec-17 @ 4:34 PM
@Spud - some places such as shopping precincts/malls don't have individual toilets and the staff have to use the public loos. There's not much you can do.
Viv
- 20-Nov-17 @ 3:07 PM
My workplace does not have a toilet, we have been told to use the toilets in a supermarket which is a 10 minute walk away... i don't think this is legal? What can I do about this?
Spud
- 18-Nov-17 @ 2:14 PM
School based question We have a breakfast club They have now taken over the staff kitchen Were not allowed to now use it Is this legal
I work in a business with 12 members of staff and there are no toilets working due to a major blockage.There has been an assessment of the problems but it is going to be a while before it is sorted.We are a retail business is it legal to open whilst we are in this situation
Nixon
- 12-Nov-17 @ 10:17 PM
We have kitchens provided with microwave and sink, our employer has now declined to provide washing up liquid.... so we have hot water but nothing to actually clean mugs, plates etc - is this allowed?
markofhants
- 3-Nov-17 @ 2:57 PM
I work in a large chain retail with over 27 staff mostly female. We share 1 disabled toilet which is for everyone. Door is lockable and 2 washbasins are in it. We were told because the public toilets are nxt door to our store we can use them . But it means customers will see you.as you enter toilets in your uniform. My employer said its within the law as they have provided a toilet for employers and dont have to provide separate staff toilets as the public toilets are nxt to our store. Is this right and im also registered disabled i have croyns and usually have to use the public disabled.toilet.
Lablover
- 2-Nov-17 @ 1:28 PM
In our work place we have 2 urinals and 2 toilets for approximately 45 men. Is it legal for the management to hold the keys for the 2 toilets?
Mitchster
- 1-Nov-17 @ 4:19 PM
We have had no running hot water for 2 months can you tell us where we stand with this. Work in warehouse
Birtos
- 31-Oct-17 @ 1:01 PM
I'm currently working in a barber shop with a curdish man I have to go to toilet at Costa and Greg's as there is no toilet for me to use I work 4days a week he has just Installed security cameras is this right surely I have some right over facility even if I am self employed!!!
Blje
- 27-Oct-17 @ 10:57 AM
I rent a shop in a complex that consists of 7 shops. The toilets are filthy. I have been here for 6yrs and the maintenance guy has been doing them the whole time. I have complained so many times and still nothing done. Is there a health inspector anymore or rules for toilet facility's where the clients and customers use the same toilets as the shop owners.
All the toilets in our office block are out of order. A plumber has been called. There are no public conveniences near. Is there a time limit that the facilities have to be fixed by? Are they allowed to make us stay at work?
JCB
- 18-Oct-17 @ 9:44 AM
@Bodjit - yes, if it restricts a person who is disabled from entering the toilet, then yes. It makes it effectively redundant!
Pamm
- 16-Oct-17 @ 12:56 PM
Hi Can you vent a workplace washroom / toilet back in to the place where people areworki ng .
ADy
- 15-Oct-17 @ 7:36 AM
Is it ileagl to use a disabled toilet for a store room in a shelter houseing complex
Bodjit
- 15-Oct-17 @ 4:36 AM
Is there a law about how far a toilet must be AWAY from your work desk / office space?
VV
- 12-Oct-17 @ 11:11 AM
@SSB - if this wasn't true it would be hilarious. But if it IS true, it's absolutely ridiculous.
Dais
- 6-Oct-17 @ 3:28 PM
where I work we received coffee,tea, sugar etc....the newest thing now is that each employee is only allowed 2 toilet rolls per month.... this does not make sense to me as all staff uses the same toilets... are staff member suppose to walk around with a toilet roll under there arms when they need to go to the bath room.... this is suppose to be a corporate company.does not look corporate to me when staff is being humiliated to only by walking around with toilet paper so that everyone knows they going to the toilet.. this is deformation of character of employee
SSB
- 3-Oct-17 @ 10:29 AM
@Concerned - this is the plight of everyone working in a shopping centre, not all shops have loos. Most larger shops have a staff toilet, but many other staff in small shops have to use the main ones provided for the public.
LynnD
- 18-Sep-17 @ 10:44 AM
I work in a shop there is no working toilet and no running water to wash our hands it has been like this for three weeks now and we are expected to use the filthy public toilets.
Mouse
- 15-Sep-17 @ 9:34 PM
I work in a small shop with only one other employee. We have no toilet or water and have to use the nearest public toilets in marks and spencers, a 7 minute walk away. I have rung our local council who tell me as long as we have access to a toilet, even if it is a public loo, then that is fine. Our employer just needs to provide us with bottled water. Surely in 2017 this can't be right ????
Concerned
- 15-Sep-17 @ 12:19 PM
Hi we have a toilet in a hair and beauty salon , which does not work. Flush has broke and has been for a week .staff and clients can not use the toilet
If there are more than one female toilet cubicle should each one have a feminine hygiene bin? Also baby changing facilies should a specific baby nappy waste bin be provided? Thanks
Jiggles
- 23-Aug-17 @ 8:14 AM
I work in a company that has around 500 employees but the floor that I work on which has around 100 employees, have been told that we can only use the toilets on our floor. Given this, does this mean that the minimum number of toilets needed can be applied solely to the floor I work on (i.e. as if there were only 100 employees in the company)?
Mr Annoyed
- 22-Aug-17 @ 7:58 AM
What is adequate cleaning? Is there a "standard/minimum" timeframe when toilets (canteen/office/factory) have to be cleaned? Since I started this job I am the only one who cleans the ladies toilet, don't think anyone does the men's. It's not my job to clean, but since there is no cleaner and I need to use the toilet from time to time I've had to do it myself.
Anna
- 17-Aug-17 @ 1:19 PM
Is it illegal to clean the toilets floor (grout in between tiles and round the taps on the sink)with a tooth brush
Fuming
- 11-Aug-17 @ 10:49 AM
I am involved with a mental health organization where we have men and women client's. On the he premises we have one disabled toilet and one toilet. Can anyone tell me what the law state's about who can use which toilet?
Gugs
- 9-Aug-17 @ 9:45 AM
@nikki - I'd take this up with yoru union and directly with your employer. It sounds wholly unfair.
As a community nurse I get 1hr break over 12 hours. Of late we have been told that we can be sent to break no matter where our location is for example I may have finished at a patients house, be sat in my car and they will say our break has started. Can employers do this without providing toilet facilities and appropriate areas to consume food?
nikki
- 8-Aug-17 @ 10:50 AM
Jacko - Your Question:
We had lockers in a kitchen/eating area but they were removed as they were deemed to be a health and safety hazard. They are now located on the shop floor near the heavy machinery, surely this is more of a health and safety hazard?
---
Our Response:
You would have to speak with your health and safety manager directly regarding this matter. We cannot answer - but your employer will be able to tell you what heath and safety measures have been put into place.
WelfareAtWork
- 7-Aug-17 @ 11:07 AM